BrokenStack: How Many More Billions to Fix It ?
HP announced that it would invest 1 billion dollar in it [1]. French government dropped a quarter billion euro into it [2]. WestSummit invested in Mirantis, a startup that tries to simplify it [3]. IBM [4], CISCO [5] and Oracle [6] dropped 2 billion dollar and their name behind it.
After so many years, the most famous open source cloud platform still seemed hardly able to provide reliable commercial service [7] and remains incomplete: no integrated orchestration, no integrated billing and no disaster recovery automation. Its design mimics 15 years old virtualization products at a time when serious cloud companies (Baidu, Google, Salesforce.com) primarily care about massive baremetal deployment automation.
More than 4 billions of dollars were unable to produce a decent equivalent to the numerous – yes less famous – open source cloud platforms that already existed on the market and that had been used to support mission critical applications for many years.
Qemu [8] – the godfather of IaaS – was created in France within a year by Fabrice Bellard in 2003.
NiftyName [9] – an open source cloud platform that has been used by Paris City web site – was developed in a year by 3 people. It supported in 2008: virtual compute, virtual storage, virtual networking, virtual datacenter with multi-datacenter deployment.
Eucalyptus [10] – born in California in 2008 – provides an open source solution compatible with Amazon Web Services.
OpenNebula [11] – created in Spain – has been used in production since 2010.
Cloudstack [12] – supported by Apache foundation – is the foundation of commercial cloud providers since 2010.
Proxmox [13] – a German virtual machine and virtual private server manager – has been used since 2008 by many companies that only need virtualization and is really simple to setup.
SlapOS [14] – a decentralized messh Cloud orchestrator based on light containers – was launched in 2010, hosts production data from large companies [15] and seamlessly integrates IaaS, PaaS, SaaS, orchestration, billing and automated disaster recovery. 2 MEUR investment was sufficient to reach a mature state thanks to a simple and robust design.
Docker [16] – another light container orchestrator that shares many ideas with SlapOS and started under the name Dotcloud in 2008 [17] – did not require more than 20 MUSD investment. Docker also hosts production applications.
Overall, a decent team of developers is able to create in one year a reliable cloud computing system for a couple of million euros and put it in production for mission critical applications. In 5 years, the "BrokenStack" project achieved less (except marketing) with 2000 times more budget and massive support from taxpayer's money in many countries.
Any idea why? Drop me a message if you have some clues.
I guess it is time to change how open source software is evaluated: by studying "hands-on" on practical cases how it works "inside" rather than by comparing marketing figures, architecture presentations or beauty of web sites. It is also time to reduce the power bureaucratic organizations on open source and remember the failure of OSF/1 25 yeas ago [18] . Without such change, technical disasters and waste of resources will happen again and damage the good reputation of open source for low cost and high quality.
Reference
[1] HP Invests $1B in OpenStack Cloud, Rebrands Cloud OS as Helion – http://www.eweek.com/cloud/hp-invests-1b-in-openstack-cloud-rebrands-cloud-os-as-helion.html
[2] Cloud français : l'Etat soutient le projet Andromède – http://www.linformaticien.com/actualites/id/24568/cloud-francais-l-etat-soutient-le-projet-andromede.aspx
[3] Mirantis receives $10 million from Intel Capital, WestSummit Capital, and Dell Ventures to Accelerate its OpenStack Game – http://www.mirantis.com/company/press-center/company-news/mirantis-receives-10-million-from-intel-capital-westsummit-capital-and-dell-ventures-to-accelerate-its-openstack-game/
[4] IBM hopes to Power cloud, analytics with $1 billion Linux investment – http://www.pcworld.com/article/2048893/ibm-hopes-to-power-cloud-analytics-with-1-billion-linux-investment.html
[5] Cisco plans $1B investment in global cloud infrastructure – http://news.idg.no/cw/art.cfm?id=90D20DCB-A4C0-022A-3B0185AA45E41225
[6] Oracle To Buy OpenStack Fan Nimbula – http://www.informationweek.com/cloud/infrastructure-as-a-service/oracle-to-buy-openstack-fan-nimbula/d/d-id/1109074?
[7] Cloudwatt : Bercy demande un audit sur un possible fiasco – http://www.numerama.com/magazine/28423-cloudwatt-bercy-demande-un-audit-sur-un-possible-fiasco.html
[8] Qemu – http://wiki.qemu.org/Main_Page
[9] NiftyName – http://www.niftyname.org/
[10] Eucalyptus – http://en.wikipedia.org/wiki/Eucalyptus_%28software%29
[11] OpenNebula – http://en.wikipedia.org/wiki/OpenNebula
[12] CloudStack – http://en.wikipedia.org/wiki/Apache_CloudStack
[13] Proxmox Roadmap – http://pve.proxmox.com/wiki/Roadmap
[14] SlapOS – http://community.slapos.org
[15] SlapOS implemented at SANEF Tolling UK – http://community.slapos.org/news-slapos-success
[16] Docker – http://en.wikipedia.org/wiki/Docker_%28software%29
[17] Dotcloud – http://www.crunchbase.com/organization/dotcloud
[18] OSF – http://en.wikipedia.org/wiki/Open_Software_Foundation
第一时间获取面向IT决策者的独家深度资讯,敬请关注IT经理网微信号:ctociocom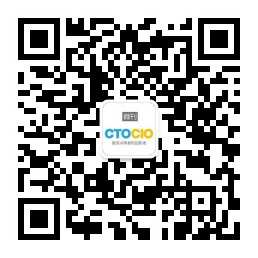 除非注明,本站文章均为原创或编译,未经许可严禁转载。